B2C Businesses
Get More Repeat Customers
β€' Be automatically included in people's to-do lists β€' Get repeat sales & referrals β€' Grow your business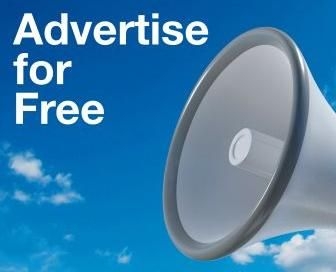 ---
Some of the businesses that advertise on MoreDone
Finding new customers is
relentless & hard work. Getting customers to return, is another challenge. Generally repeat customers spend more and they are more likely to refer as well.
You will then get
More Repeat Customers
1
Be automatically included
in people's to-do lists
2
Get repeat
sales & referrals
3
Get fully booked &
Grow your business
More repeat customers
1. Advertising for Free!
There are no costs to register your business to advertise with us. Yes, it is FREE as we are rapidly growing our community!
2. Free Word-of-mouth advertising
Members are told which businesses their friends use.
3. More qualified leads
Our members have already decided that they need your product or service and they are looking to buy.
4. More returning customers
Members can easily save your details so your business is suggested next time they need your product or service.
5. Receive email enquiries and phone calls
From prospects and customers about your products and services.
6. More website traffic
Your website will be displayed with the listing.
7. More brand exposure
The faster you respond to enquiries he more opportunities your business willl receive.
Why is it free to advertise?
Advertising is free for a limited time because we are focusing on growth of user numbers at this time. We will advise you if and when things change. In the meantime, enjoy receiving new customers at no cost.
---
Suitable for businesses serving busy parents
Professional Services

Like kids sport, dance, activity providers, accountants, chiropractors, mortgage brokers, physiotherapists, conveyancers, financial advisers, real estate agents, personal trainers etc.
Online Stores

Anything that busy parents will need to purchase to help them get things done.
Home & Car Services

Like Cleaners, Trades - plumbers, electricians, carpenters, tilers, painters, carpet layers, landscape gardeners, gyprockers, brick layers, removalists, mechanics, fencers, cabinet makers etc.
Next steps
1. Register 2. List your business 3. Start serving your new customers