Share your knowledge & steps-to-success
Become a Guide
You can create a to-do list & share it too. • Help others, • Raise your profile & • Potentially make money.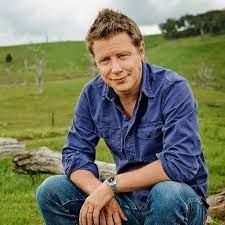 Benefits for being a Guide
Create your steps-to-success in a to-do list & share it too.
1. Help others
If you simply get a kick out of helping others achieve something that you have achieved.
2. Gain Profile
Increase your profile as our users will save and use your to-do list and you will become well known for being a specialist in a certain area or industry.
3. Increase Website Traffic
As the contributor, you can provide your web address for our community to find more information.
4. Get Sales
Increase your sales from being listed as a supplier aligned to one or more of the steps in your to-do list.
5. Potentially get paid (in the future)
We plan to pay Guides a share of the advertising revenue that business pay to be a supplier on your to-do list. For example, if you added a process for Selling your Home that required a number of tradespeople aligned to each step, MoreDone can provide a relevant business for each step.
MoreDone plans to share the advertising revenue with Guides, from the paid advertising from these businesses.
You may have your business listed as a supplier as one or more of the steps and there will be no cost for you. Likewise you wont get paid for this listing either.
1. REGISTER OR, SIGN-IN

Just like logging-in normally.
2. CREATE A TO-DO LIST

Include one or more steps.
3. MAKE THE LIST - PUBLIC

Others can then save & use your steps.
4. CHOOSE A SUPPLIER OPTION

Where needed, add a supplier for each step.
Supplier options for your to-do list
Leave it blank if there is no supplier needed for the steps in your process.
Add your suggested supplier where needed, for each step in your process or,
Add the category keyword if you would like MoreDone to provide a supplier - you may receive a share in the advertising revenue that is generated - in the future.
Get Started as a Guide
Create & contribute your Steps to Success for others to use and share.